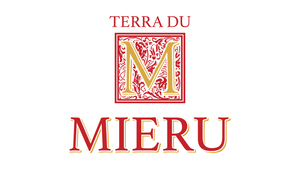 Terra du Mieru
---
Mieru comes from Latin " merum" that means  sincere, pure.
In ancient Roman times, in Apulia, good, intense and pure wine was defined a "Merum" that later became " Mieru".
Still used today in Apulian dialect, A Mieru wine is an incredible wine with rich body and structure, intense, real, pure, valuable, unique.
By drinking Mieru wines you can easily understand why this name has been chosen, because any other name was possible for wines like these.
In the heart of Salento where the sun shines all the  Year and the grapes are cuddled by golden wind and the music of sea,  here is where Mieru wines come to light.
---
---